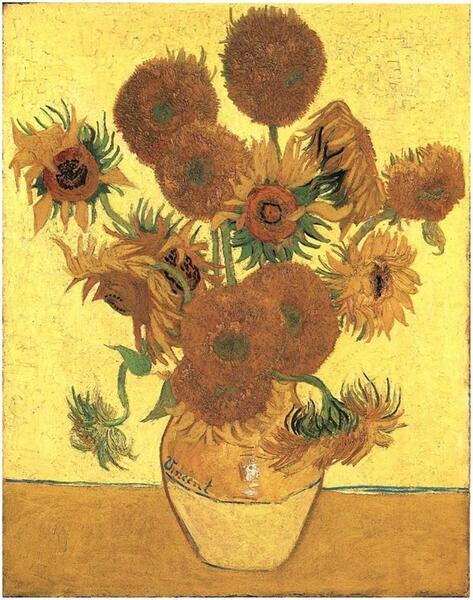 Yellow sunflowers
an offering of friendship
of sunshine
willful and
unwilling to wilt
despite the centuries
of suffering and shame.
Do we create the art
we want for ourselves?
The ideal.
Or do we create how we feel?
Is it possible to separate the two?
Growing yellow willow vines
are enchanting, but
they will eventually branch
obscuring our entire view.
But for now, Van Gogh's dream
of a beautiful town
honest fields
and yellow sunflowers
in a painted vase
waiting for a friend
to visit
still shine through.